ARS POETICA
January 29, 2021
When I was seven years old,
my father sent me off
to another lord
and his gray and dark
castle with some thin cracks
which carved into the wall of it.
My mother's tears and cries
and the firm shadow of my father's back
always stayed in my dream
almost seven years.
I didn't want to remember anymore.
When I trained to fight with others,
the host always stood near
the windows of third floor
and caressed golden gems in his hands.
I gazed at his shadow, slowly
extinguished by the sun.
My favorite close-fitting short tunic
made of blue and red velvets.
An embroidered lion on my chest.
I imagined vast lands and countless money
appearing on my 14th birthday
and the next seven years.
"Matthew Jefferson V..."
I moved and bowed to the king.
He dubbed my shoulder
with the flat of his sword.
I saw my father, the corners of his mouth going upward
did not need any words.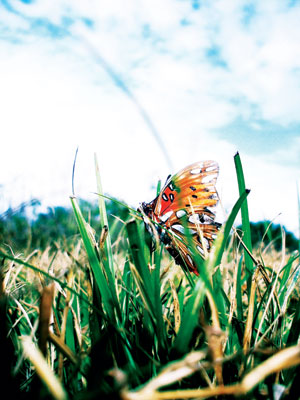 © Ashley B., North Port, FL