Departure
January 11, 2021
My eyes open with the moisture and fresh air
beaming from the high ceilings of London's King Cross.
With the deep winter winds of February, brings
the luscious scents of
milk and dark chocolates
with hints of green menthe
rise from the frogs
that drill and travel into my nostrils,
then down my chest to warm my heart.
My father's soft palm leads me
to the end of the whole train.
The tawny tiny bird of Minerva
whispers and murmurs to me
from my brother's wide shoulders.
At the train door, the station head
flings his chatter at me, his
thoughts on The Daily Prophet,
attacking my blank undisciplined brain,
I won't hear anymore, but
my eyes gaze afar at the free and countless stars,
"Ginny!" With flying waist-length straight blond hair,
her silvery, misty and protuberant eyes see me.
"We have to go," said Luna.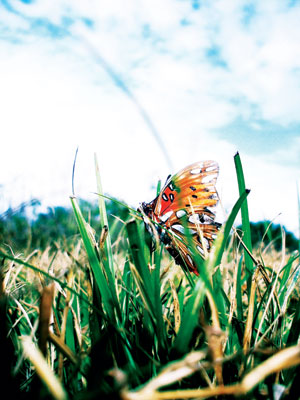 © Ashley B., North Port, FL