Battle with Adversity
January 2, 2021
Roughened hands these are
with their wrinkles and folds.
Numerous in numbers
like ridges sprinkled upon hills.
With the many calluses
earned like a badge;
through sweat and fierce struggle.
What could be more glorious
than the sight of a person
hard at work?
Struggling against the odds,
wrestling hand by hand,
battling wave after wave,
against insurmountable trials -
ultimately victorious over adversity.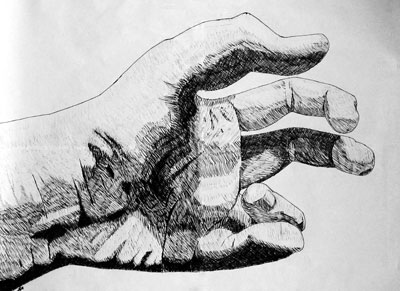 © Luke S., Montclair, NJ