Canvas.
May 4, 2019
My mother birthed a canvas;
Blank 'till my first kiss from a fist
And agony turned twisted curiosity.
Infatuation. Fixation. Obsession.
Made amethyst by shattered vessels,
Strikes raising juvenile welts,
Singing epidermis for allure.
A blank canvas is but wasted space;
So dare I expel preservation—
To paint lips crimson and eyes lilac
With brush of Algea?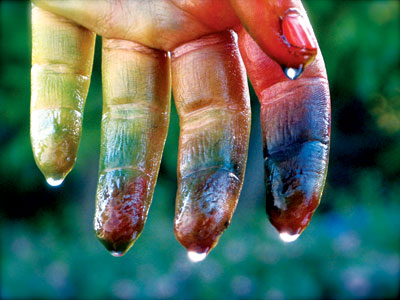 © Allison F., Menlo Park, CA