The Conductor
December 31, 2018
Settled within the ballroom
Forms erected mocking monuments
Watchful eyes—
Void of apathy,
Infatuation for a king
Placed gently on the pedestal.
Touch of silk, presence of God.
Actions are those of the Creator:
Ground upheaves with swaying hands—
Baton parting the Red Sea,
Beckoning movements;
Arched finger, Grand Canyon
Forceful as angels.
Captivating. Demanding.
Soliloquies of motions—
Painted forms,
Hail to the King.
Offer him applause.
Hail to the King.
Heart of the body.
Hail to the King.
And his dispersed mirage.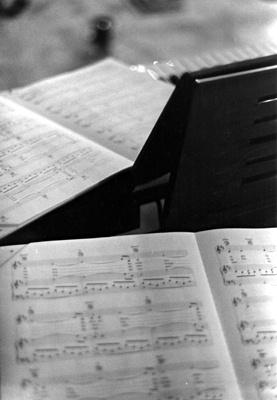 © Jessica M., Lansdale, PA