Paragon's Praise
December 31, 2018
Shallows breaths, empty room,
Mechanized protégés
Soulless drumming of digits.
'Lest passion dispersed apathy—
Past words of fervor
Dawned by the preceptor;
Alongside scintillation.
Grinning and brimming wits.
Washington of the class—
Herald unafraid of foray,
Inducting scholars for betterment
Broadened horizons,
Best of Plato's children,
Student of Athens.
Expanding intellect—
Fast as the galaxy's pulse.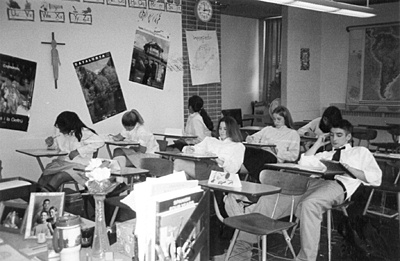 © Fox V., Whitesboro, NY