mother tea
December 20, 2018
my mother drinks only light.
we sit together on the terrace, a cup of oolong tea
in my cold hands, the bitter taste reminding me
of my mother's third-world homeland. china, where the
red sun blistered against her aching neck,
her malnourished limbs bent over the vast fields
of a tea plantation. her boss's voice was
a haunted anthem that sounded like death;
at the thunder of his footsteps, my mother's body would
hunch into itself on instinct, the map of scars on her back
telling the story of his whips, his threats which often ended
in blood. it was the darkest time of her life,
when even the sun was a cruel thief
that stole the livelihood from her lungs.
my mother, who was the first home i ever knew,
winces now at the smell of burning tea leaves
but is silent when i ask her why.
the same woman who, after her parents died,
walked hundreds of miles in search of a job,
the palms of her feet grooved like the yangtze.
who cultivated tea until her knuckles bled raw
so that even if she starved,
her siblings never would.
i cling to her now the way her siblings once did,
the way flowers cling to rain –
her arms the safest haven.
and her kisses, gentle as summer wind,
the sweetest thing I have ever tasted.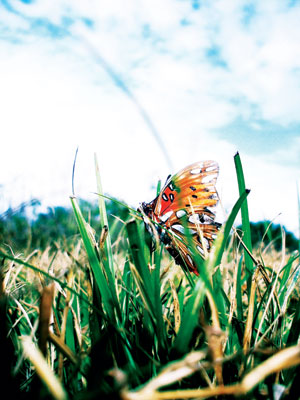 © Ashley B., North Port, FL