Lost in Thought
October 26, 2018

The crowds roar in a thunderous cry.
Between teams the tension high.
I feel my father's hand firmly gripping mine,
Telling me to "Hold on tight!"

As crowds cheer for the team that's great,
My father and I begin to separate.
It finally hits, that blood curdling fear.
My father is not anywhere near.

I call for him, and hope he is near.
In my eyes I can feel tears.
My face turns red, my throat feels tight.
Then a man says "Are you alright?"

I shake my head fast, a silent plea.
"I need help. Will you help me?"
I tell him why I am to cry.
"Come now," he says. "We will try."

We walk through the crowds,
My fear he shrouds.
I hear a name through the roar,
The sound of my father makes my heart soar.

As I walk away
From that unfortunate delay,
I wonder if that was all for naught,
Or if I was just lost in thought.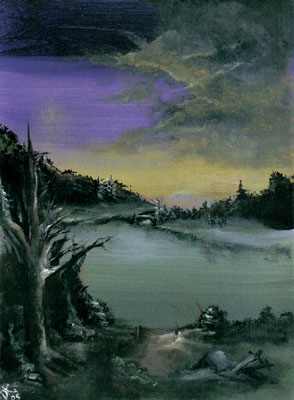 © David K., Birkenhead, UK