Thoughts, Perception
October 25, 2018
A dazzling glow all throughout,
Brightness shining with all of its glory.
I couldn't hate it if I tried.
All in my eyes.

The radiance pulses, a beautiful sight,
Every increment a perfect piece.
No thorns for this rose, I daresay.
All in my eyes.

Ocean blue in the color I see,
With a perfect mold to hold it.
No faults, no indiscretion, all complete.
All in my eyes.

A special aura for every part,
A special vibe each one releases.
An example of perfect in all its splendor.
All in my eyes.

Impossible, is what I thought,
A priceless artifact, likely to be known.
Though not to be won, bought, or earned.
All in my eyes.
But who am I to think this way,
I may be unknown, unthought of, unliked.
I may never know how I'm viewed.
Just in those eyes.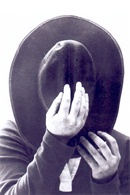 © Christine W., Waynesville, OH