Rise
September 21, 2018
I awaken to the sound of your voice.
"Rise my love, Rise from your harmonious slumber"
My lashes shutter as I open my eyes.
Your head hovers just above mine.
You open your mouth to reveal pearl-white teeth
~What a perfect smile you wear upon your face~
I brush my fingers through your luscious hair as I gently pull you closer to me.
I close my eyes and purse my lips as I lay a kiss upon yours.
I remember the words you say to me often;
"Our Love, is much like the sun. Burning with passion, luminous, admirable, but best of all, it will never fade or disappear. Our Love is Infinite."
I look into your eyes and feel as if inside them, your soul lies.
"I love you" I whisper softly.
My alarm sounds, indicating that it's time for me to wake.
I sit up on my bed and sigh.
It was just a dream.
What a naive little girl I am for thinking you may still love me.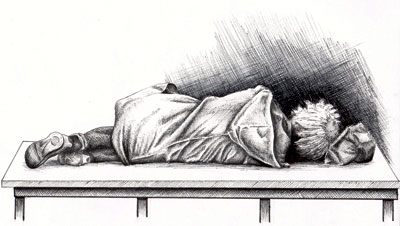 © Devin N., Sherrills Ford, NC