My Lovely Girl
April 26, 2016
Lovely red ribbons,oh they dance
upon her hair, I dare to glance.
Lovely green eyes, oh they see
A fool I may make of me.
I bid her hello to start
forget she could break my heart.
was blessed by what she said next
made it seem a little less complex
Lovely pink lips, oh they speak
of stories much too grand to keep.
Lovely blue skies, oh they swoon
at a romance about to bloom.
And many stories later
with all the laughs that matter
she planted a one possessive kiss
upon my blind pink lips with bliss
Lovely pale hands, oh they reach
for hope I will ignore the preach.
Lovely rose cheeks, oh they rise
everytime I dare call her mine.
Let us not go out today,
think of the prices we pay.
Please Lovely girl, please understand I can't
There are some promises I can't yet grant
Lovely white teeth, oh they show
Now you hide them, you're sad, I know.
Lovely brown lashes, oh they sway
Too many tears you blink away.
I'll tell them, I hope I can
I don't want to lose your reaching hand.
Thank you for putting no pressure on me
I never did know how hard this would be
Lovely black nails, oh they stand
Strong like rock, they point to the plan
Lovely brown brows, oh they climb
Calm them, I say, I did decide
Lovely girl, cleanse these lost eyes,
They're glazed with the most shameful lies.
Oh horrid guise that I did play,
Lie beneath the morbid bouquet.
Lovely clear tears, oh they stride
As I say who I am inside
Lovely warm arms, oh they squeeze
As they say they love me for me
Now, lovely girl, is our time
No more need to cry and hide
Now, lovely girl, we will show them our love
Show the world what to be jealous of.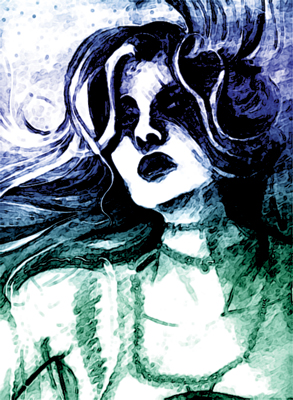 © Sindi J., Westminster, MD