Crescent moon
February 3, 2016
Darling baby, don't forget to slip across the day's well of broken images
Don't forget to close your eyes and forget for some time all visages,
Begin a prelude of beautiful unworldly sights
As your eye shuts, not any longer pertaining to mythical lights,
Darling baby, close our eyes and fall to the land of sonorous sleep
Where there is no sin, no risk, and no reason to weep.
Darling baby, as your heavy wavy eyelids come to close
As the dim lights go dimmer and dimmer and close
As the cold gets to the brim of your finger toes,
I will kiss your forehead, your eyelids,
Rub u with myself; caress your nose with my nose,
Connecting my soul to your spirit, spreading what my heart knows.
My heart knows to let you dream, to catch you close your eyes
Sleep has come, its night and dark,
The day has passed forlornly through the stark.
Know my heart is yours and your beauty in your sleep
Is a gate way to another worldly door, mine only mine to keep.
Yes, the crescent moon hovers far far away,
Also kissing your face as you lay,
On my side, oh baby, on my loving side
There were you, between the sleep and sleepless you confide,
You look delicate night wing, devouring the lunette moon, beyond describe.
In the fold and corner and every light's silver fantasy bland
You shower the light beyond its grace and life in sleep that ascend
In me, in my heart, the beauty in your narcotic stage,
The desires uncurls, consummates me, and are living in me so deep.
Now my love, close your starry peaceful eyes, now you must go to sleep,
Lets walk together again frolicking and holding to each other's grip
But tonight the crescent moon calls us to a fluttering lunar glimmer sleep.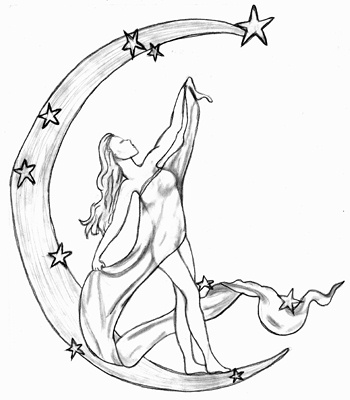 © Bianca C., Phoenix, AZ