The Angel's LoveLove
February 5, 2013
Brightly thou Aura does shine,
'Tis worthy of Angelic claim,
Your bodice and mind art made Divine,
Thy personality so unique, it does maim.

Thy beauty tries that of Aphrodite,
Thou strength bests that of Herakles,
Thine own breath full of piety,
In thy prescence thy perfections are deformities.

Even Death awakes to watch you pass,
As you walk that divine path,
In thine eyes, you seem of delicate glass,
I fear, that may I touch, unleashed will be thy wrath.

Problems arise and eventually fall,
Lurking and lashing is their occupation,
It matters not if your loved at all,
Through love deems toils incapacitation.

Worry not, for I am here,
Always, forever, and beyond,
I hope I have made myself clear.
I am in love with you Angel, forever the bond.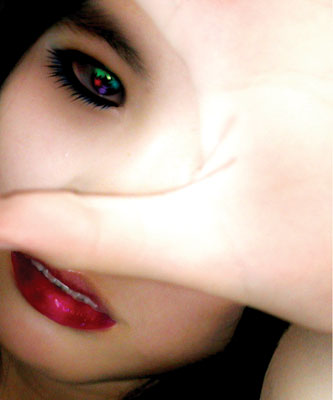 © Victoria W., Arcadia, CA