Loathing of Love
November 16, 2012
Love, why do you do this to us?
Give pain and spread grief, it's clear that you must
Is there a purpose to the lives that you ruin?
All those lives, of nearly every last human?
Never you do let anyone escape
No, you simply walk in, and their lives you invade

Few ask for love, and many don't want it
And yet there are no lucky souls that you ever omit
Your function is torture, your result is pain
You snap people up and wrap them in chains
It matters not their choice of what love they want
You ignore pleads, and force them to take what they've got

WHY, love, why won't you just go away?
Why won't you leave us in peace, why must you stubbornly stay?
I hate you, I wish that you'd never existed
I hate you and the way that my life you have twisted
You RUINED me, you ruined my life and my soul
And never again, shall I ever be whole

LEAVE, love, LEAVE
Leave my life, just go!
I want to live happy, but I can't while you grow
I loathe you with hatred that words can't describe
Absence from you is what all would prescribe
Get out of my life, I want you gone!
I hate you, and all of the misery you spawn

Do you understand the effect that you have?
Have you ever felt and experienced the pain that you give?
Do you know what it's like underneath your burning grip?
Have felt you the lash of your very own whip?
Because if you had, then you'd never be the same
Your heart left shattered, your soul crippled and lame

Long ago, we people must have committed great sin
Something worthy of the heaven's mighty chagrin
For what else have we done to deserve such as love?
There was something that angered the great above
You are a punishment, a torment, created for naught but pain
You were made for the purpose of minds' and souls' slay

I loathe you, you've caused me such horrid agony
Just leave already! Please, just let me be!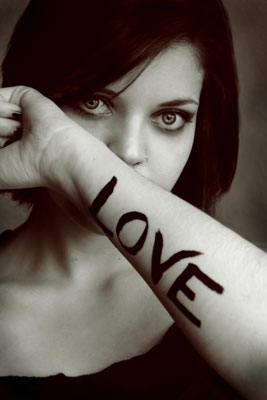 © Michelle B., Blairsville, GA