Ode to the End
March 29, 2012
With thy candid yet subtle ways,
Oh! How thy influence horribly sways,
Many hath fought thee yet none have won,
But thy work is ne'er done.

Back and forth thy work is dreaded,
All thy patients held secret regretted,
Some have murdered and some have stolen,
Or Vlad, who just kept those heads a-rollin',

With every step brings gray,
In your presence the is lead astray,
From war and violence, there is gore,
Yet, for you the benefits are much more.

For you, love is nonexistent,
Hate is permenantly persistent,
To have a heart is preposterous,
Thy fire burns like phosphorous.

Thy message spreads on Hermes' back,
Ultimately conquering and painting black,
Into the night by trial and existence named,
Thy methods are infamously framed.

Onward, graciously, you toss your bile,
Lurking, watching, lika a pedophile,
Like the Mamba you do strike,
You place your victims upon thy pike.

The Greeks hath crowned thee so divine,
In this world the dead are thine,
Humans, thou are fierce and so fear,
That thee will come sometime near.

And so mine Ode comes to close,
Within 't lies Death's compose,
Salute and Bow, I dare to thee,
Hoping that thee come not for me.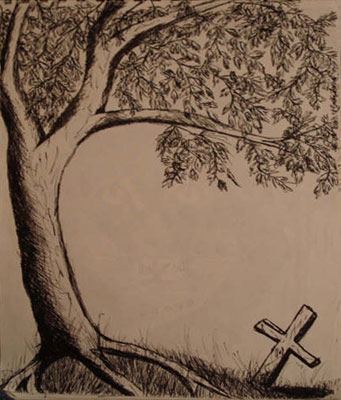 © Courtney K., Bethel Park, PA