The Ilusionist
July 12, 2011
I was walking down the street,
Tip-tapping my feet.

Then my vision swam and I fell,
And the rest of the journey to you I will tell.

Down I plummeted far into the ground,
Not a single light to accompany me was around.

As I spiraled helplessly in the cold air,
The world before my eyes began to tear.

The walls of darkness crumbled away,
And little lights began to sway.

A lovely dance and song they sung,
Till tears in my eyes stung.

I landed harshly on solid ground,
Though my bone-shattering landing left no sound.

Dazed and confused I got up and looked,
My eyes were instantly hooked.

The ceiling was composed of swirling shades,
And numerous patterns making colorful crusades.

Awestruck, I did not notice the peculiar man,
That's when the merry-go-round began.

I found myself spinning and him in the middle,
Graciously playing his fiddle.

As the music quickened, so did the ride,
Until I was certain with something I would collide.

The man began to laugh and grow,
And more patterns he went to throw.

The colors started closing in;
The man began to grin.

His large hand he stretched out;
He grabbed me by the snout.

He cupped me in his hands and sent me flying,
The laws of gravity I was clearly defying.

Soaring and immersed in warm dyes,
I saw abnormal pictures rise.

What conundrums the pictures were,
Forming different images until it was all a blur.

The man appeared again, now smaller,
Though his grin seemed taller.

"Welcome to my illusion,
I hope I have caused you confusion."

The illusionist chuckled and said,
"You can go back to your normal life, or you can stay here instead."

I looked once more at the dreamy world and thought,
And make the wrong decision I did not.

I said,"An illusion is not real and neither are you,
So goodbye to this world and goodbye to you,too."

The illusionist frowned but it all disappeared.
Until to the pavement I neared.

I picked myself up and continued walking,
At ceilings there would be no more gawking.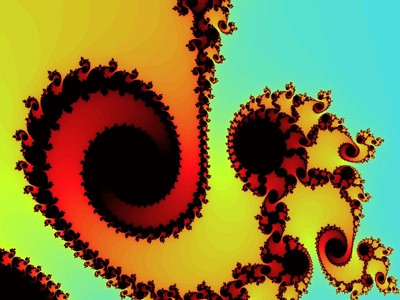 © Ryan P., Greenwood Village, CO