Choice
April 7, 2009
What is life if not something that happens spur of the moment?
Who are we if not creations of anything and everything we
experience?
What is this world if not a canvas of our actions?

Everything that happens to you is part of the huge domino affect that we call life.
Nothing can happen without someone taking the first step and everything can happen with anything that you do.
Choices, decisions, they are everything and without them there is nothing.
Not even you….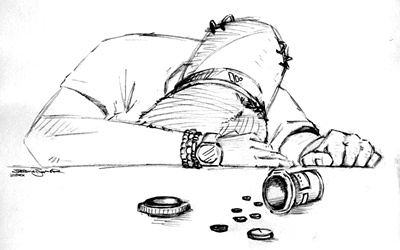 © Jeremy B., Austin, TX