Asleep
February 17, 2009
'Just close your eyes.' he says, I feel my heart race.
His hand slowly rises, touching my face.
The feel of his fingers, the smell of his skin
Our lips finally touch, again and again.
Breathing increases, my heart rate explodes.
This feeling I have is nothing I've known.
I've fallen in love with this one little kiss,
Sensation able feelings of passion and bliss.
Time seems to stop, enthralled by romance.
The burning fire of love, leaving me in a trance.
I don't want this to end, I pray that it lasts.
But to my remorse, it's all fading fast.
Nothing is ever quite what it seems,
I open my eyes, now awake from a dream.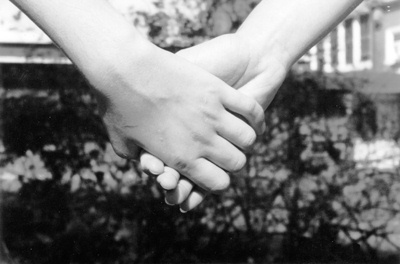 © Lauren G. Pompton Plains, NJ