Whirlwind
January 28, 2009
In a state of confusion
my thoughts race
my heart competes.

not so long ago, the same feeling
for a different reason.

so much has changed
for one little exhibition of truth.

a mistake?
who will know, we don't touch on such unhappy thoughts.

This has changed my view of you my friend
though I expected it, I did not anticipate a remainder of feelings.

Is is a bad sign that I see only you?
In every face, Adonis or Hades, it is you alone.

Humorous how I have a set look of confusion on my face.
How I set a look of confusion on the faces of Adonis and Hades.

I search only for you
A habit to be frowned upon

for you are no longer mine
we are no longer us

you are him
I am her

content versus troubled

true versus confused

discovered against lost

so different now, once alike, joined.

with feelings unclear, i cannot decide my position.

you are seemingly happy, for it was your decision.

I'm happy that you are.

I'm distraught at that decision, but it was yours and ill respect it my friend.

Friend. such a simple word, good enough for some

on flat ground, i am one of those

but up in this cyclone it is quite the opposite.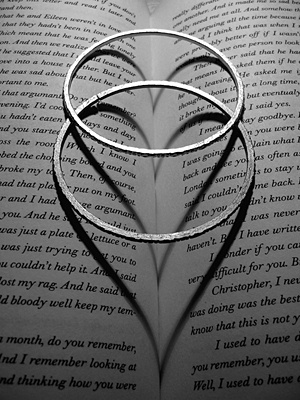 © Julia K., Old Tappan, NJ