Weeping Willows
April 28, 2015
Along the banks of the old green river lies a gravestone.
Beside the barren rock lies a bouquet of roses, freshly plucked.
Clumped leaves surround the sweet buds, and
Dirt flattens beneath them, as if
Earth accepts its newcomers.
For the sun emits a golden light that does not wither the blossoms,
Gloriously bringing upon them warm caresses.
Hour after hour, the roses remain, with only tangy dewdrops adorning the petals.
Inside the hands of their giver flows slow blood, causing moments of
Jolt and moments as cold as the grave itself.
Kneading feet softly along the wet ground, like a distant baker does dough.
Lanyards of greasy hair hang from the tired body, which
Moans with steps that seem to be gaining negative distance.
Needles of the weeping willows scrape across dry skin,
Over the ridges that pain has dug into flesh,
Pain originating not from the body.
Quarry was all the body could think. Let them
Rip apart for the love of their lost one.
Somebody was lost here.
Taxing on the body this pain,
Until new roses are to be dropped again. A
Veil-like silence covers the dirty face, but
When the petals are plucked is the time to forget.
Xylems decapitated, but replaced is a memory,
Yielding salty tears that feed the thirsty soil, and fill up the
Zealous old green river.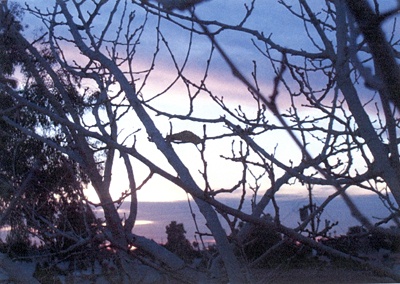 © Delia R.,Phoenix, AZ