Dirty Little Secret
January 6, 2009
If Hell was my only escape out of here, I would take the next deathly train there. Alas, there are too many people here that would go there themselves and drag me out. So I have to stay, and I have deal with it.


Love sucks, and hell, it's just another way to bleed. When I see the most important person of my life sitting there alone, I feel like sitting there with them and chasing away that frown. Yet they don't want me, they want my pleasure and lust, yet never have they secondly wanted my love.

Is it my curse because I asked to remove God's most beloved gift out of me? I think it is. I was young, I was naive and there was only one to save me!
They hugged me tight, and held me until I fell asleep even if it was already too early in the day to try. Even still when finally the shivers and tears dried.

I can't risk it!
After coming back from the sun, then returning with the little piece of paper saying my worse fear!
I can't deal with it!
I know my love will probably never return that warm love back to me. I have to stay clean, and be someone to save them too.

Oh God of Heaven, I tell you this now: if I am given your gift which brings new life, I will pierce my ovaries and take the thing out myself!
Just don't I ask, just don't put that horrible curse on me!
Which I shall never recieve my love's tender heart, ever again.


Please!
I ask you, any curse you like you may put on me, just don't hurt my love, because they are alot more important than me.
I don't want that atrocious thing inside me!
Not to grow, not yet, I'm afraid! Yes, I know it was my horrible mistake, but I shall not pay...!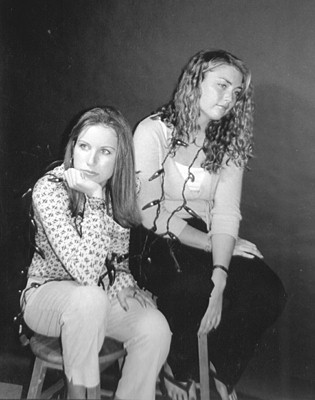 © Hadley B., Marblehead, MA