In Love Forever
December 29, 2008
I closed my sweet eyes, clear tears falling away, my perfect hair tucked away behind me in a tight bun. My small head to fluffy pillow, my red heart linking out.My white silk sheets caressing my bare skin, my little french toes poking out the edge.
I wished and begged for a good dream, no, the best dream in the entire world...!......

I was sitting on the golden sand on the night covered beach.
My hands under my knees, my feet hidden in the wet and cold.
My sweet eyes staring off into the nightly starry space, as if I was forgetting something that was a delicate treasure.

I hear the large thrashing waves curl out in the dark blue.
I hear your soft footsteps coming near. I closed my sweet eyes,
counting back by ten.
I don't want to see you!
My whole mind screamed out ringing my little ears. I covered my ears with my smooth hands.
I won't hear your voice!
My whole mind screamed again.

I smelled your warm scent of you behind me. I wanted to hug you, throw you to the very sand you were standing on and kiss you! I shook my head, trying not to look!
Don't look!
My whole mind roared out at me like a furious lion.

You said my name, calling me to this world again. I let my smooth hands fall down to the wet and cold. I opened my sweet eyes, turning to you alone. You were there, perfect and wonderful to me.
Don't forget!
My whole mind yelled at me.

Flashes of yesterday coming to me.
Our fight, our loud yelling!
I remembered us walking away, never together again...
Tears and cries for you to come back to me, and you saying good bye to me!

I looked at you, face hidden by perfect hair. The salty tears fell, they fell from my sweet eyes without stop! Your strong right hand on my own, other left wiping away the perfect hair and salty tears. I flew out my slender arms and hugged you so tight!
I LOVE YOU!!!
My whole mind whispered with me as I said to your neck. You laughed and laughed. I was shocked as if you didn't believe me! You pulled away just enough so we were facing the other.
Me too.
You said to me.....

In one slow moment, you kissed me. I kissed back, like what I wanted. Nobody, not a thing to stop us......



I opened my perfect eyes and looked next to me. You smiled with the shining dawn on you. I laughed and laughed at you. I got up and kissed you on the warm lips. You kissed me back gently.



In my mind I thought that
we're together again, and happily in love. I'll fight back so nothing can stop us or this warm, gentle kiss.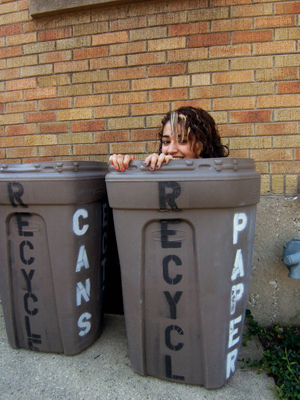 © Carly C., Warrenville, IL