Six Feet Above
March 26, 2014
Her bed held her high,
Six feet above ground.
Her personal prison,
With no one around.

She couldn't control,
Her thoughts like most.
So she faded away,
Just like a ghost.

Words when she sleeps,
Words when she's awake.
The words no one said,
Were too much to take.

Under her blanket,
The door always locked.
She laid there frozen,
Hoping nobody knocked.

No one could see,
As she laid there in fear.
No one imagined,
Her demons were near.

She still hadn't moved,
But the monsters stood.
Trying to convince her,
She was no good.

The words never mentioned,
The friends that she had.
Or how proud she made,
Her mom and her dad.

They never told her,
Of the shine in her eyes.
They screamed of the lows,
But never the highs.

The voices brought anxiety,
Unease and worry.
She did what she could,
But they only got blurry.

The words were still there,
In the back of her head.
She couldn't escape,
So she laid there in bed.

She didn't dare move,
Fear of falling so high.
But the irony was,
She wanted to die.

Six feet above,
She laid there alone.
A small little noise,
Lit up her phone.

But when she reached out,
Her arm didn't move.
As hard as she tried,
Her demons didn't approve.

She finally gave up,
Like she had once before.
The sound of footsteps,
Were outside her door.

But her door was locked,
And it couldn't be bent.
Her voices were leaving,
She was almost content.

So she made it stop,
She made the words cease.
Her phone lit the room,
Reading "Rest in Peace."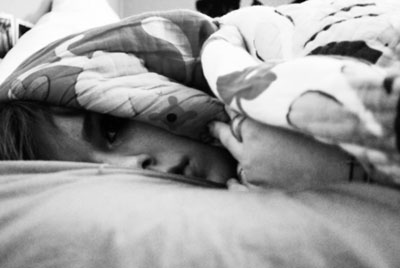 © Erin H., Carrollton, TX