Small, Huge Feelings.
January 26, 2014
I realize I'm just an empty shell.
Hollow, and patiently waiting for Hell.
So much of me is dark and void,
Constantly depressed and feeling paranoid.

I wish happiness would brighten my life,
But I'm only able to encounter strife.
I long for some small amount of hope to appear,
But until then I would much rather disappear.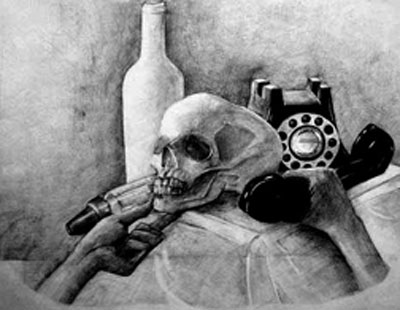 © Xiao H., Naperville, IL