Second Family
November 2, 2008
Sometimes,
I wonder what I'm like to other people.
I don't understand those words that have been scarred out by people that I trust.
But I know one thing for sure:
I don't care.
I've cared for so long, that I'm utterly sick of it!
No more getting yelled at,
no more crying.

I don't have anyone to be there I thought, but that changed.

My second family...

My friends have been there.

They tell me the nots, and the do's.
They tell me what I need to hear when I need to hear it.

There's so much stuff I got to say,

but not this,
its the end of this.

Don't look at me with pity, only when I need it.
Don't think of me as a child,
when I'm not.

Remember,

I smile so my second family can smile and laugh with me too.
I'll cry when I have to, and I'll run only to them.
I am stronger than I look,
and
I can't take this stupid crap anymore.

So if you
disrespeact
my second family,



my friends,

then you better be ready to hear a




freaking mouth full!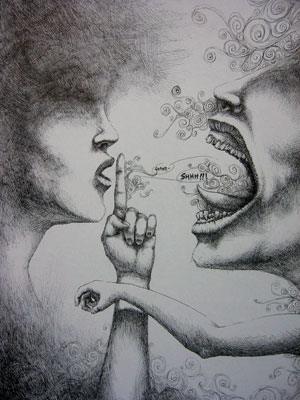 © Andrew M., Apple Valley, MN