Corpses with Tales Don't Die
November 3, 2013
I am not sure where I am going,
I take a deep breath and look outside;
My head starts to hurt and my eyes sting.
I am so afraid of that place...
This journey shows no sign of slowing,
I don't want it to end so I stop the ride.
For someone of just 16 I've seen amazing things,
But life and death and time are in a race.
The end - well there's no knowing,
If it prefers the old or young side,
But either way it is coming,
To bear its deadly teeth in my face.
So to keep my immortality growing:
I threw away my heart to hide,
In somewhere unreal yet filled with the living,
And forever I will live in that place
In those places I am glowing,
My imagination takes pride,
My heart and soul is keeping,
Intact in the stories I take to the grave.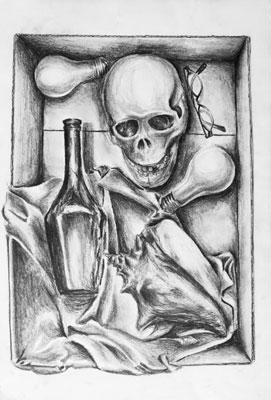 © Karen S., Norwalk, CT