I LOVE HER
October 9, 2008
I love her.....

I hate it when she doesn't pay any attention to me.
I'm jealous of those who take her away from me.

I love how she dresses,
how her personality is carefree.

She always opens my heart and brightens what I can't see.

Her thoughts are always scrambled,
but she always turns to me.

I wish I was stronger to help,
I wish I could be more.

I love her more than a sister,
I wish I didn't so everything wouldn't be so awkward.

She's infatuated with another,
and likes another.

I wonder what she'd think,
if she knew how I look at her.
I wonder how she looks at me.

I want her strength,
and I've tried to be like her.

No use at all.

She was first my friend.
Then she became my precious treasure.
She became my sister.
Now I want what's next...-

I LOVE HER!! -

and I wish I knew what to do.

If only if I noticed before,
maybe everything would be all right.

So,
could she take it easy on me,
if I told her how I feel and maybe ask nicely?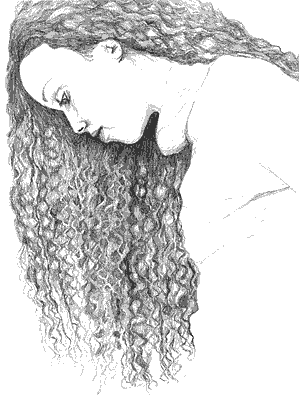 © Andrea S., Oakhurst, CA