Decay
October 14, 2013
A savage garden
of thorns and broken bottles
Lies behind the fence.

Stalks of dead grass,
scattered as a drunkard's thoughts,
shatter in the wind.

Vines reach for the sky
but stunted, they fall short and
limply hang down.

Rotting rose petals
are strewn across the path,
red as old blood.

Would that I had
the time or the patience
to transform this place.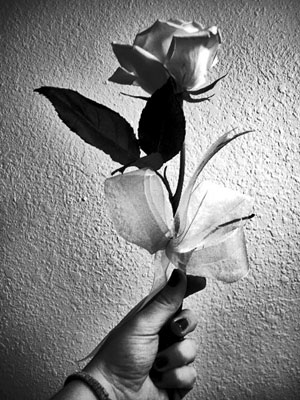 © Lauren R., Edmond, OK