My teacher- my guiding compass
May 28, 2013
I had lost the use of my legs
Polio had rendered them useless
Then I met you, oh benevolent soul
I was no longer helpless!

Your gentle hand, caressed not only my cheek
But also my anima which was desperate
Your love touched my bare quintessence
And never did you let me fret.

The knowledge you gave me was vast,
Be it any topic, science, English or social science
The subjects sounded much easier,
With you I seemed to strike an alliance.

The experiments of science seemed very simple,
Problems of math were solved in a jiffy
English was a medium through which I expressed myself,
Never again was I called a sissy.

The popular cliques, those famous girls,
Who had long ago accustomed themselves to stardom,
Could no longer salt my wounds
Their mistakes I could finally pardon

You were the teacher and I was the student
You were the moon and I was the wolf,
You were the rain and I was the peacock,
You were the water and I was the gulf!

The values you filled into my shriveled parchment,
Brought out the disremembered joy in me,
Love, peace, compassion, kindness, excellence
Were the only words in my vocabulary.

Then came the fateful day,
When it was announced that you were to leave,
Go somewhere far, far away
I just didn't seem to believe.

I let the tears flow unhindered
The streaks on my cheeks a mark of your love,
You were taking with you the shards of my broken heart,
Flying away into the blue blue sky was the dove!

To this day I remember,
The day I first met you
You may have gone many many miles away
But you shall never leave my heart, will you?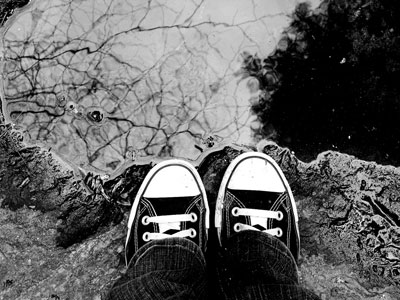 © Michelle B., Blairsville, GA