If You Look Deeper Within My Walls
April 22, 2013
Oh hello there dear wall
I'm glad we finally meet
I've been meaning to reach you lately
And I'm happy we can speak.
We've been friends for quite some time now
Though I fear you're my only one
And the more I think about it
My insanity has begun.
I know that if you're listening
You strongly disagree
But my thoughts are flooded throughout my brain
And keep on pushing me.
Oh please oh please dear wall
Protect me from myself
I feel as if I'm loosing and
I desperately need help.
Wall, you've always been here
You support me with no doubt
But the ghost are reaching for me
And I'm slowly slipping out.
My friend, I thought I'd warn you
My soul is just so weak
I'm afraid ill have to leave you
When through the floor I finally sink
Dear wall, do not have pity
We knew this day would come
It doesn't mean I'm dying
It just means my life is done.
Don't worry when I'm gone
I trust that you'll be here
Supporting this foundation
To which my heart I will hold near.
Oh wall, I must be cut short
My time is over now
A single tear I will shed
But one from you I won't allow.
So thanks for always listening
And always standing tall
I constantly leaned upon you
And you helped me not to fall.
What's that, you have a secret?
One you really need to tell?
Then hurry, darling wall,
Since I'm not feeling well.
You stare at me with dead eyes,
A cold feeling in the air,
And my breath is almost gone
But I'm not sure if you care.
You're silent but I see it,
You've always hated me!
Oh please wall tell me what's wrong
Before I have to leave.
But instead you start to cave in,
Another tear escapes my eye,
Them you fastly crash upon me
And I'm certain I will die.
Betrayal fills my heart,
How did I miss this frame?
Yet my death is not a tragedy
Since I'm the one to blame.
Shaking, I try to escape,
But you hold me to the ground.
I close my damp eyes waiting
I'll be dead before I'm found.
So here's to all the moments
When I thought that someone cared
The moments I believed we had something
Special that we shared.
But a wall is just a symbol
An imaginary friend
And he was waiting for my slow demise
When my life would finally end.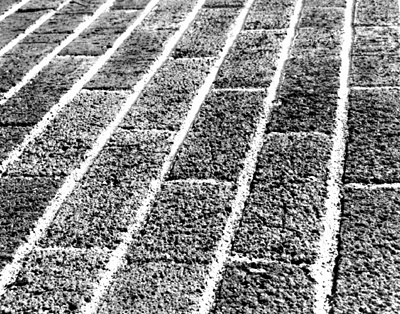 © Travis K., Phoenix, AZ