Dedication to a Long Lost Best Friend
September 6, 2008
I will, I must keep holding on
Our friendship is at an end.
But all is not lost; yet
You were once what I called a friend
For that I will everlastingly fret.
I seem to have lost sense of that word
It swims inside me; alone, unheard
You were supposed to be my pal forever
Now what's left is a searing pain; with tears
I thought I was lucky to have someone who cares
Too bad fate had planned something to go wrong
It circles my head like a steely song
Fault was not yours; I take blame
I bet even you feel the same
But what happened between us
Is not what I'll forget easily
It was in you I stored my trust
Now remains a barrier to be crossed not easily
You were once a shoulder
Which I could cry on
You were once a friend
Whom I could rely on
You might not share my emotions
But that does not really stop me,
From exposing them; being out of notions
But what future will I then see?
A new start, a beginning without you?
I wish you knew; I cared too
I hope you come; you ask for amity
But there is naught of a possibility
I wish God would change his mind
And we'll be together again
It's our buried friendship we'll blissfully find
Removing all gruesome hurt and pain
We'll be united, the friends we sought
And together, hatred will be fought
We'll once again be, what they used to say,
The best of friends forever.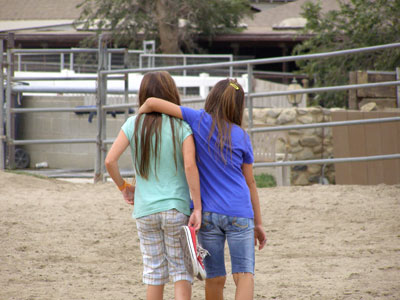 © Austin K., Studio City, CA