Jealousy
March 15, 2013
Sitting here watching her
Not watching him or wanting him,
Ignoring him,
But him watching and wanting her,
Loving her and leaving me.
Feeling jealousy,
Feeling green, green with envy.
The Jolly Green Giant ain't got nothing on me.
What's wrong with me?
What's wrong with him?
Is he blind?
Is his mind's eye milky
With Polyfemus's sight?
Can't he see me?
Hear me or feel me?
Feel me watching him,
Wanting him, wanting to love him,
Not leaving him hanging,
Dangling dangerously close,
To breaking a brittle heart?

Violent volcanoes boil
Deep within a jealous heart,
Tearing me apart
With every passing day.
I feel so left astray,
losing my way with every passing day
love shouldn't feel so bad
but it leaves me sad and aching,
praying that it'll go away.

Helena, I feel your pain,
The ever lasting rain in your heart
That breaks you apart,
Breaking the dam behind your eyes,
Making you despise the rising morning lights
And the nights where your bed knew no delight,
Or warmth in heart left by a lover's embrace,
But an empty space left by him,
And the space he puts between you,
Loving you not
And leaving you always.
Loving and leaving and leaving you lonely,
Leaving you wondering what love is.
Leaving you green,
Green with envy
Envious of her
She who doesn't love
The love that loves her,
Not wanting him
Or watching him watch her
While you watch
Just sitting and watching and wanting….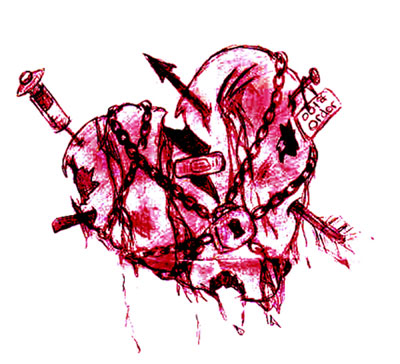 © Asia B., Hudson, MA