My Jinger
March 3, 2013
My dog is over yonder,
and her name is Jinger.
She's a curly red Labradoodle
with lots of poodle.

She prisses and prances but hardly ever kisses!

She was neglected and abused, nameless and little.
So, when one day she came along into my life,
I gave her a home and a name and some beauty sleep too.

She got better and bigger and sweeter than ever!

So, I kept her forever,
and now she's my Jinger
with a bed like a throne
and a collar all her own!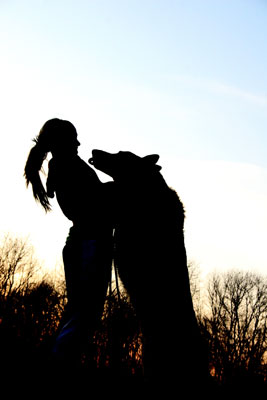 © Brittany U., Terra Alta, WV