Death's Forgotten Lover
January 3, 2013
Since her eyes chilled my bones
Those luminous moons of blue
They weigh me as water and stones
In her time of dying
When not one raven flew.

To her grave I roam
Waiting for death himself
To pick me up and take me home
To shake me up and throw me out
And rest my heart upon his shelf.

Her memories I am haunted by
My feet fall like lead
To the place where her body lies
Her gravestone
Her deathbed.

I remember that night
As clear as the day before
Her gown a dark light
Shredded with guilt
As vicious as foreign lore.

Her hands I kept
Her confessions I confided
Her face she wept
Tore open sewed up scars
The new needle and thread I provided.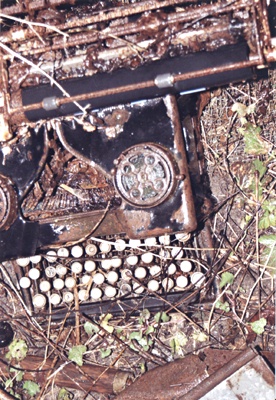 © Kyla G., Sunbury, PA