Bridge Between Life
August 6, 2008
A long, rock-strewn bridge, standing ahead.
Waiting tolerantly for mourning souls of the dead.
So easy to pass,
Yet so difficult to try.
For the first try is predicted to be the last.
Merciless it will hold, ignoring the cry.
Of creatures seeking refuge,
Under the silhouette of the bridge so huge.
They are grievously reluctant to move on.
Crossing life to death is a task too difficult.
For in a moment, they'd be gone.
Dying for some; is like facing insult.

But the strong ones bore patiently.
And when fate called, moved ever so resolutely.
Their eyes were fierce, flashing determinedly.
Because they knew that destiny was a part,
Of the sacred life, with which they had to once part.
So they strengthened their willpower.
And looked down to the bridge over which they were now a tower.
And taking one last look back.
There was no more sorrow to lack.
So they stepped over the rocks,
Which bridged the gap not only between life and death,
But also between the weak and the strong.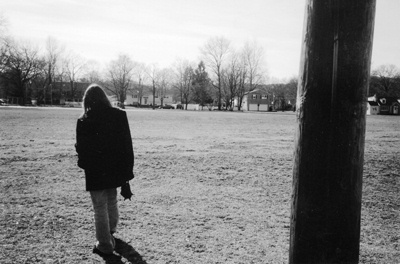 © Rosalie P., Pompton Plains, NJ