How I Fell
October 6, 2012
I remember the day your eyes first got close to mine,
Looking into the clear blue sky, I see nothing but a beautiful shine.
When our hands first met and our fingers intertwined,
I would wish the only thing racing was merely my mind.

My thoughts hit a dead end as time kept speeding by,
What felt like seconds, how was it more than an hour would fly?
I can't leave now, not at all like this,
Not until we've shared our very first kiss.

Your lips to mine were the last bit to make me fall.
When I think of you, it is your beauty most of all.
Your smile so sweet and your laugh divine,
Well rounded perfection that now is all mine.

The ways to explain my thoughts remain endless.
Throwing out every word for you would be quite the mess.
My "paradoxical flawed perfection" is what you are,
Always shining brighter than the brightest star.

You are worth all of my fight
And I will give you all of my might.
I can say one thing now, but never how I fell,
I love you so much, my sweet Gabrielle.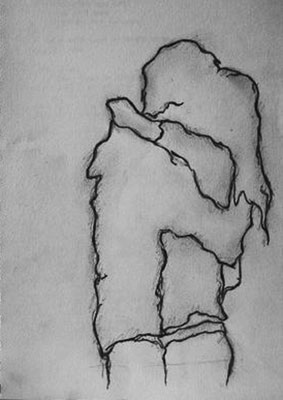 © Nicole B., Newcastle, WA