A Small Acceptance
August 1, 2008
"Acceptance. What does it mean?"

"Acceptance. What does it mean?"
She asked with eyes troubled,
reflecting an ocean glazed with glass.
"In a universe where we can't connect
always alienated by separate minds
in separate worlds at separate times
I guess I can see how acceptance can be
some small comfort in the darkness."

Pensive, she continued her remarks silently
so he could not hear her vulnerability:

While wishing for a windfall of warmth,
acceptance in the cold is a frozen dream
a destitute folly on a wintry beach

I know, you shouldn't have to beseech
a stranger to make a friend
and live in doubt that they only pretend
just to feel a little warmth by their side
but when I was searching in the sand
and icicles climbed up my toes and hands
you sat down beside me and opened your heart wide
and in return I opened mine and smiled
and our smiles melted our glassy hearts
yes, that is how acceptance starts
and when I leave this chilly shore
at least I will have belonged here for a little while
more than that, I dare not hope for.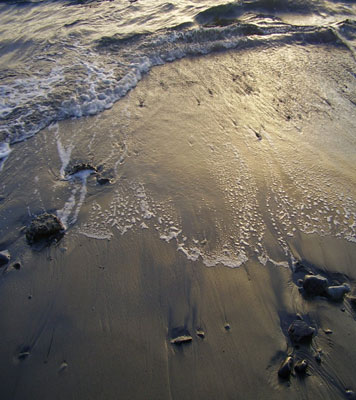 © Tori W., Victoria, BC, Canada