Trapped Within a Beautiful Abyss
September 12, 2012
A boy sees a girl as an indefectible beauty,
He would wink at her; she would smile and rose.
She was a paradoxical flawed perfection that only he could see.
He first conceived his love and his heart just froze.

A girl saw a boy and just first touched his face.
She took him home and it ascended from there,
He soon made memories they could never erase.
She found something rare in which had no compare.

He took her on a walk through water and presumed he could fly,
She fit her puzzle into his devising a perfect fit.
He looked into her eyes as he said good bye,
At last they kiss on the stairs, half moonlit.

If I could ask one thing of she,
I would ask for me to be her he.

As your he, I have begun to see.
I would exhaust my time to explain the way
You lift my soul and set me free.

Clocks seem to speed as I perceive those features that bring my smile here.

Eyes more beautiful than gazing at the sunset sky overtop
An alluring smile. Followed by a laugh so happy and free.
Your flowing hair complements such a perfect, freckled visage.
Enough words could not be put one by one to declare your beauty.

Pupils in which go so deep surrounded by a beautiful abyss,
A body disguised to the ones who crossed.
Without a thought of findings, fell into the abyss.
Don't throw me a map, I'd rather get lost.

Now trapped Up here with no way out,
I remember when I fell, I actually flew.
This side road I wish to be my full life route
No matter, whether or not, any upraising issue.

My worthwhile battle will be fighting for you.

Not an explanation can be found
For the love of a thousand hearts
I hold in one for you.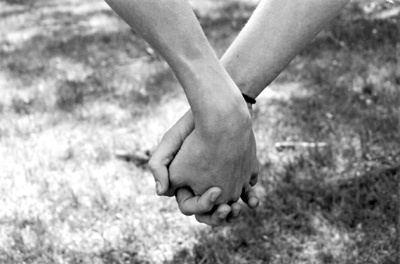 © Alexa T., Pompton Plains, NJ