Fall of Love
May 13, 2012
Standing on a soft red cliff
With a drop to a mysterious end.
Only the unconscious to take a leap
With a fall who knows how deep.

On the way down,
Two bright stars emerge.
Just above a break of light
Revealing dozens of shining diamonds.

Hitting that bottom long at last,
A hard hit, not at that.
A helping hand had brought me up
To see just what had pushed me down.

A fellow faller standing tall,
Holds a hand awaiting to ball.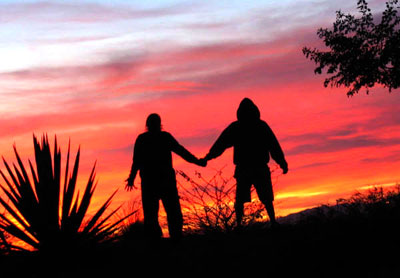 © Rosanna S., Phoenix, AZ