Writers Block
February 28, 2012
A cork
In a wine bottle.
You can pour nothing out.
An obstacle.
A stop.
Writers block.

But, inside
Are amazing things
Color and flavor
A feeling that gives you wings

And once you pull off
The writers block
You have to keep going.
Because, now
You can't stop.

Unless your like me...
Stuck with writers block.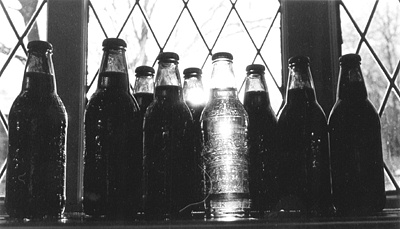 © Steve S., Marblehead, MA