Diary of the River
December 9, 2011
I would love to be the ocean
dark and deep
I would love to carry sailors on
my tossing, churning seas.
But instead I am a river,
instead I am a stream
my waves are much less deadly
my kisses half as sweet.
No dark and trembling wanderers
come to watch my gentle swell
no hurt and troubled outcasts
come to rinse what they can't tell.
The sun that rises on my banks
is never half as bright
as that of the wide, wild ocean
and her vividly beating heart.
Oh, I wish for her ripples and glimmers,
her moon-bound pull and flow,
I'd love to contain her sandy depths
as they wrap around the world
But I am a humble river,
bent in longing to her side,
with my currents of envy I feed
her huge and rushing tides.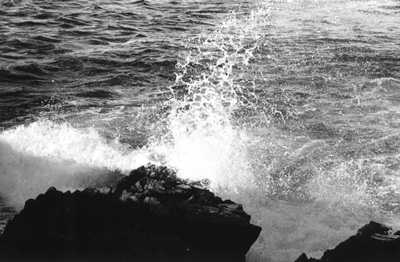 © Shira B., Marblehead, MA