Bus Stop 11
October 2, 2011
He waits at the bus stop.
Searches slowly for her pale face
in the crowd, but sees nothing;
only dusty smiles and faded eyes.
He whispers out a musty prayer,
saying she reminds him of yellow.

Each day at the bus stop
slumped on the bench in prayer,
for a flash of something yellow;
her sundress, that made her eyes
shimmer and lit up her face
but soon he will remember nothing

So they won't try to stop
him. He's forgotten his wrinkled face
and his joints ache like nothing
compared to her name, those eyes
slowly slipping away, but the yellow
sundress, will linger in his prayer.

They feel sorry, so sorry, stop
to hear his speech of yellow
or something. They always remember nothing.
Bent by age, held in prayer
they only see a worn face.
He says "you have her eyes"

to his daughter, who says nothing
just smiles, and kisses his face.
Sits with him at the stop,
wipes tears from her blue eyes.
And pictures her mother in yellow
just like in her father's prayer.

He pats her hand. His face
goes blank. Sometimes he remembers nothing.
He says "you have her eyes"
again. He tells her of yellow,
where he met her mother, stops
and bends his head in prayer

Where they first met, bus stop
11, painted in blue and yellow,
father and daughter sit in prayer.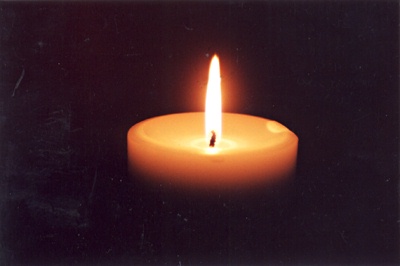 © Ashley D., Philadelphia, PA