You left
September 10, 2011
You left me broken down and unable to trust.You left to fulfill your undying lust.
You left me bleeding and dying from the pain.
My sorrows poured down like rain.
Your Broken promises feel like Broken bones.You might as well have thrown stones.
You stabbed with with your lying knife.You didn't want me in your life.

you left me emotionally numb.How could I have been so dumb?
You left me in a state of mind that love was never real.That it was something you can't even feel.
Every time I finally feel like your wounds have finally healed.You'll show up and the scabbed will get peeled.

You left, and came back making the wound just as raw and bloody as the day it was made.I can still feel the broken promises in that blade.
You left,and thought all the pain you caused would only leave a scratch.That I would easily be fixed up with a bandage or a small patch.
You didn't realize that I was truly not fine.But you'll never know because I don't wine.

I'll never tell you how much I suffered from that blow.You'll never know.
You'll never know that when you stole my heart you did a big theft.You'll never know because you left.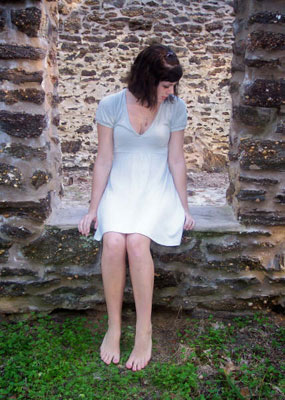 © Katie S., Vineland, NJ