I'm Moving On
May 11, 2011
The last time I saw those old eyes
Was within a slew of goodbyes.
After Thanksgiving, I just smile.
"Love you, see you in a while."

Months passes, then I heard Mom say,
"I should go see Grandma today."
Yet, too much work halted her plan.
"I'll go see Grandma when I can."

Early morning, Mom ran downstairs,
Thoughts hidden under pants and swears.
"Grandma is sick, I have to leave."
She left with tears staining her sleeve.

Dad and I waited for Mom's call,
"Grandma made it through, all in all."
My heart began to hesitate.
The call came, with our Grandma's fate.

I didn't want to hear the sound
Of my strong mother breaking down.
Pain-filled tears dampened my whole face.
"Grandma was taken from her place."

I felt like life was all a lie,
And I watched everything pass by.
Then, as I cried myself to sleep,
Grandma said, "Sweetheart, please don't weep."

Red eyes flicked up to look around,
And my Grandma could not be found.
"It's okay," soothed her fragile voice,
"Don't be upset, I had no choice."

I knew what she meant, yet I cried,
"Must you have been the one who died?!
Mom didn't see you, she's all hurt.
She can't hide tear stains on her shirt."

"All I want is for her to grin,
Even if her hope's wearing thin."
The air was still with no answers,
My words limp like lifeless dancers.

"The Day" was the day after next,
And, that morning, I got a text.
"Stay strong, everything will be fine."
The words sent from a friend of mine.

We were going to the graveyard.
I knew keeping calm would be hard.
Then, a sad song began to play,
And the words parted clouds of gray.

The man talked of "moving on,"
Leaving his sadness dead and gone.
Life was going to wait for him
As her battled to sink or swim.

I wondered, as the song changed,
If my life could be rearranged
Back to where things were right before.
"I won't deal with pain anymore."

The service passed, and then I heard
My grandmother's haunting words.
"Don't waste your time on one small fear.
You'll be fine. Don't worry, my dear."

After that, I left all my pain,
Kept sunshine, abandoned the rain.
Now, the only thing I can do
Is hold my head high to get through.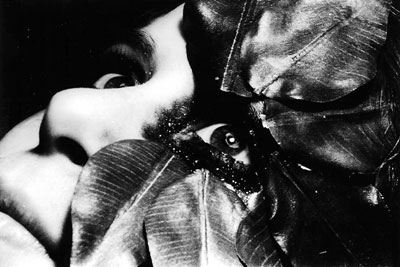 © Marissa S., Westminster, CO