The Dream to Write
April 24, 2011
I dream to write a book someday,
what it is about I cannot say.
My book would bring out true emotions,
sorrow, humor, and longing notions.

It would be paranormal, adventurous and fictional, too,
something for both me and you!

There should be adventure and love,
freedom, fighting, loyalty, and all the above.
Epic battles and emotional struggles would unfold,
heroic legends and stories that would forever be told.

A beautiful heroine I want to see,
and some enemies there should be.
What would it be like to be so strong?
Or to fall in love with people so wrong?

Disaster and glory,
they would both be in the story.
A story that is undefeated,
nor will it be impeded.

If someone were to stop my dream,
I would likely scream.
Only I could stop my creation with my mind,
because a publisher I would definitely find!

One day I will succeed,
so you all take heed.
Those who don't believe in me,
just wait until they see!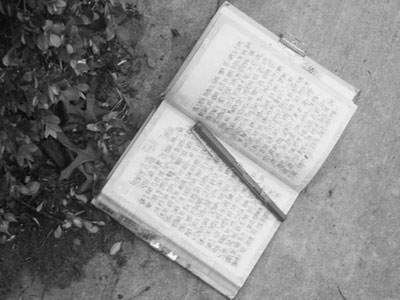 © Quinn B., Lubbock, TX