Wishes in the Well
November 4, 2010
A wish. A wish.
Oh, I have one wish!
What WILL I wish for today?
I wish I may...
I wish I might...


These OUTLANDISH, CHILDISH--WISHES!
We send little children to bed dreaming of nightmares, monsters, ghouls, ghosts, goblins, wells.
(There are creatures in the wells!)
There are horrific creatures in the wells!
[the wells! the wells! the wells! the wells!]
And in the night, when the moon crawls high, they devour all the wishes in the dungeonous wells.
In a weak, pitiful attempt to revise this treachery, parents offer their souls to the demons in the wells.
They cry & scream. Beg & plead!
Their eyes bloodshot from the tortureous agony of their precious children's annihilated wishes/
Wishes THEY told them to make.

See they tossed 'em a penny, a copper-zinc coin.
Said, "Make a wish. Believe hard. It'll come true."

The fallen coin, the risen moon, the dead of night, turned on the demons. Dream demons. Wish witches. Spit.

Now parents gravel to get back the copper-zinc coin. Weak, pitiful attempts.
Wishes THEY told them to make.
|[It's not worth it to dream!]|
A wish is not worth one cent!--and a nightmare of pain. Excruciating pain.

But what is worse,
the children are watching...
Watching their parents live and work the nightmare.
Watching terrified as they see what becomes of their

Wishes in the well.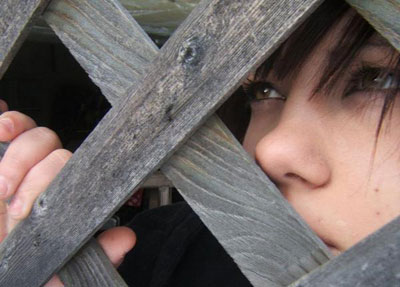 © Krystal B., Bloomingdale , IL