Sleepyhead
October 14, 2010
Precious little beauty,
Curled up in your bed.
Watching you is my duty,
Little sleepyhead.

I keep away the ghouls,
Not one hasn't fled.
So worry not about those fools
And rest little sleepyhead.

I tell you when it's time to rise,
Time for the covers to be shed,
You rub your weary eyes,
Waking up my little sleepyhead.

You should be getting up
But you roll over instead,
Ignoring your whining pup,
Why don't you walk him little sleepyhead?

The day is warm and bright,
You and your pup should be fed.
Yet there you lie so devoid of light,
You must be sick little sleepyhead.

Now I notice tubes that drip
And am overcome with dread,
And a quivering lower lip,
Afraid for my little sleepyhead.

Because of this killer,
You'll never get to be wed,
Spending your days getting iller,
My poor little sleepyhead.

As the days pass on and you don't get better,
I await the moment that you'll be dead.
All this I have written in a letter,
Never to be read by my beloved sleepyhead.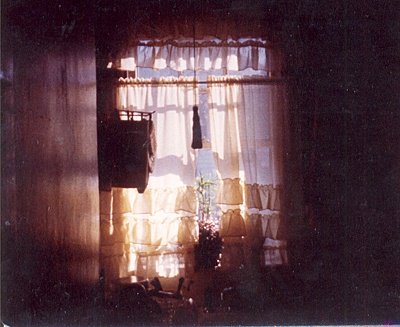 © Michael G., Glocester, RI