On Love
August 14, 2010
One glance, one word, his russet eyes
Set my heart a-drumming.
Love promised me, Love promised me
My heart he'd soon be strumming.

He did not come at morning,
Nor the rushing noon.
But when Passion caught me late last night,
It was far too soon.

"Why? Why? Why?"
Sighed the everlasting Night,
"For if your Love were true,
He would surely come at noon."

"Hark! Hark! Hark!"
Cried the contemplative Dark,
"For if appeared Adoring,
It would be in the morning."

My eyes were cleared with daybreak's blush;
I saw not real Love at all.
It was I who chose the coming,
His gorgeous eyes my call.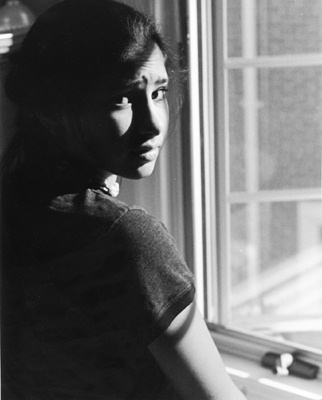 © Jennifer H., Bethesda, MD