My Valentine
March 24, 2010
You say I'm too good for you...
But I know that's not true...
Cuz for some reason when I'm with you...
I feel happy and not blue...
Just cuddling on the couch or going out...
Makes me forget about all of my doubts...
I feel a great bond between us, which is true...
And I can tell that you feel it too...
So don't hide from me, babe don't be scared...
I believe theres a reason we have been paired...
I know you've been hurt, and I have been too...
But for a new great relationship, baby it takes two...
I can see you lost faith, I can see you're upset...
But one thing I can promise you, I'm not one you'll regret...
I know your broken relationship was a mistake from the start...
So let me in, I'll fix your broken heart...
I'm not gunna give you that same heartache...
I'll protect your heart to make sure it wont break...
I'm not gunna play with your feelings like she did...
I'll make you feel carefree, like when you were a kid...
Let me show you that at least there's one woman underneath the sky...
Who isn't everything you're afraid of, who makes you feel you can fly...
And prove to me that all these girls are mistaking...
Show me that you'll prevent my heart from breaking...
Let me see you're not one of the same...
Be the player who quit the game...
I know its a risk we both have to take...
But I don't think that these feelings are fake...
If you feel this way, if you agree...
Then let me in your heart, take a chance on me...
I know that you're nervous, and hunny I am too...
But if you'll take a chance on me, I'll take a chance on you...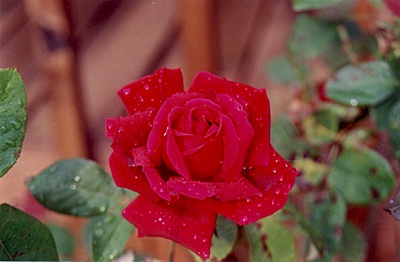 © Jami U., West Hempstead, NY