Sam's Eyes
February 22, 2010
When I look into your eyes long enough I start to wonder. . .
Like the way you see me threw those chocolaty clusters?
What does my smile look in your perspective?
Does my face pop up when u close your eyes in the distance of a different direction?
Do you see the light of sun reflect off my hair?
Have you looked at me so much can you tell by my face and movements
I could be scared?
And then what about my eyes?
To me is it the exact same color as to you?
Do you take notice how they change or move?
Do I not give enough credit to myself from your mind?
Maybe if you say what you mean how I am beautiful, funny, and kind.
All these questions and more
Pop up in my head when I gaze.
But the overall thing to ask
Is. . . .
How long did it take you to notice me,
To know you love me
More than anything?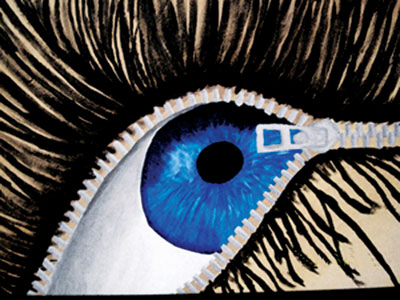 © Brad S., Lecompton, KS